Tasks / Task redirection
Users can redirect their tasks to other users for a defined period of time.
Navigate to your "Personal Dashboard". This is the tab in the main infoRouter window with your name on it.
Click on the "My Profile" link
Scroll down to the section labeled "Task Redirection"
Click on the properties icon located to the right of the "Redirect tasks to" prompt.
This will launch the "Task redirection" window.
Click on the "select" button to display a list of users.
Pick a user from the "Users" list that appears. You can only select one user from this list.
Enter the date on which you wish to start the redirection.
Enter the date on which you wish to end the redirection.
The user you choose to redirect your tasks during this period will be assigned all the tasks that may be assigned to you during this period.
The start date of the redirection cannot be in the past. So the start date of the redirection has to be either the day you set this value or some future date.
Tasks that have already been assigned to you cannot be redirected using this method. This method only works for future tasks.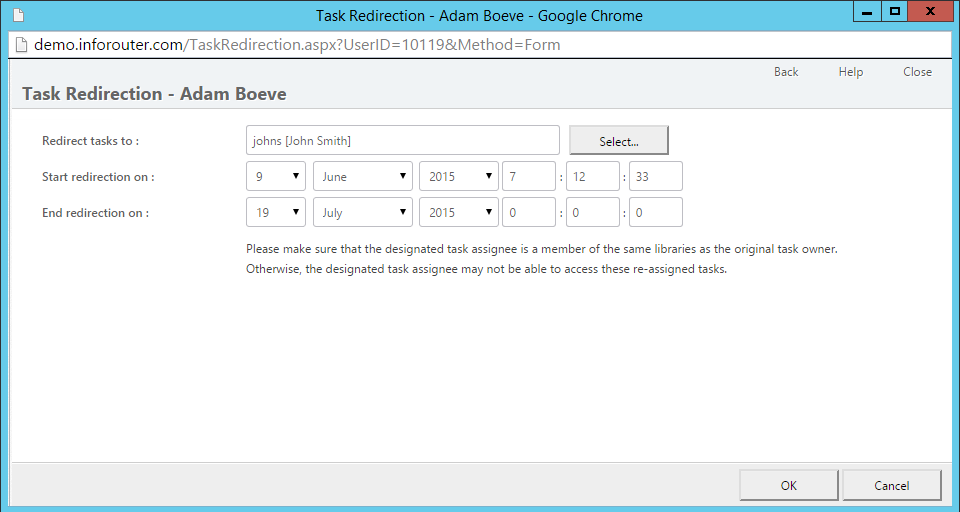 See also: