Advanced Search / Searching using Custom Property Sets
Using custom properties in your search greatly reduces the number of results returned. This allows you to perform fast, accurate and targeted searches.
Navigate to the "Advanced Search" screen by clicking on the "Search" tab.
Specify any search parameters such as content search in the top portion of your search screen.
Scroll towards the bottom of the "Advanced search" screen until you get to the section labeled "Custom Property".
Select a custom property by clicking on the drop down control.
The search page will refresh to expose the fields in the chosen custom property.
Select the search criteria from the first set of prompts.
Enter the corresponding value in the next prompt.
Repeat the process for as many fields as you like.
Click on the "Search" button to complete the search.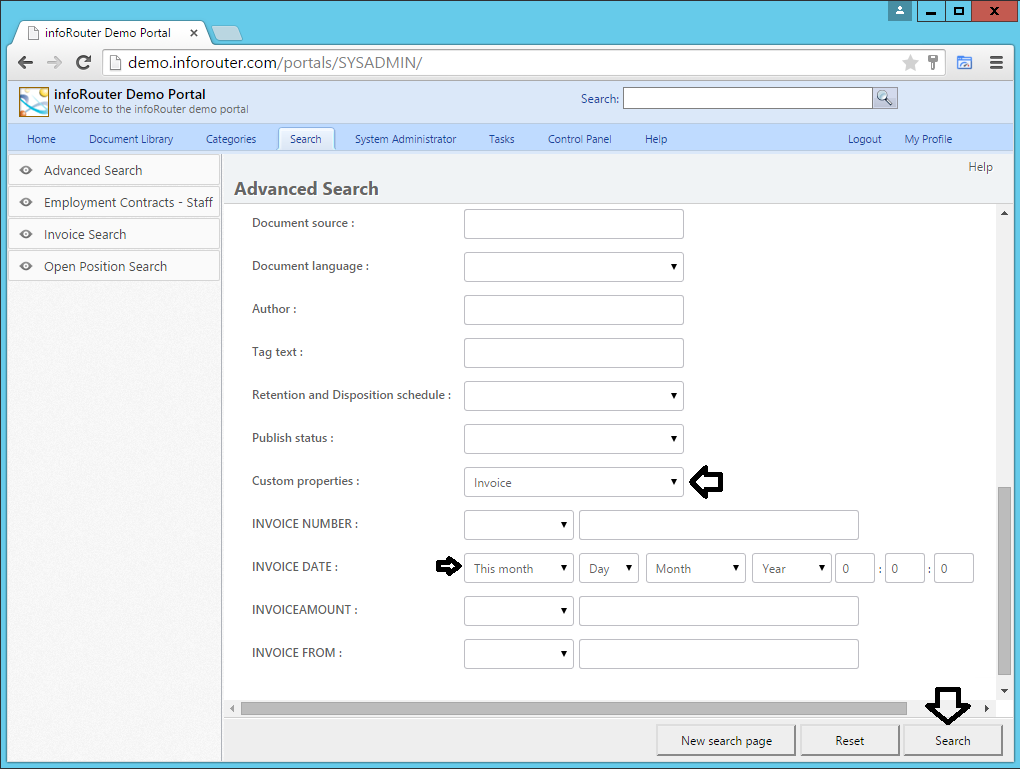 See Also: