Documents / Checking documents out
This screen allows users to check out documents.
Checking a document out prevents others from doing the same. A document can only be checked out by a single user.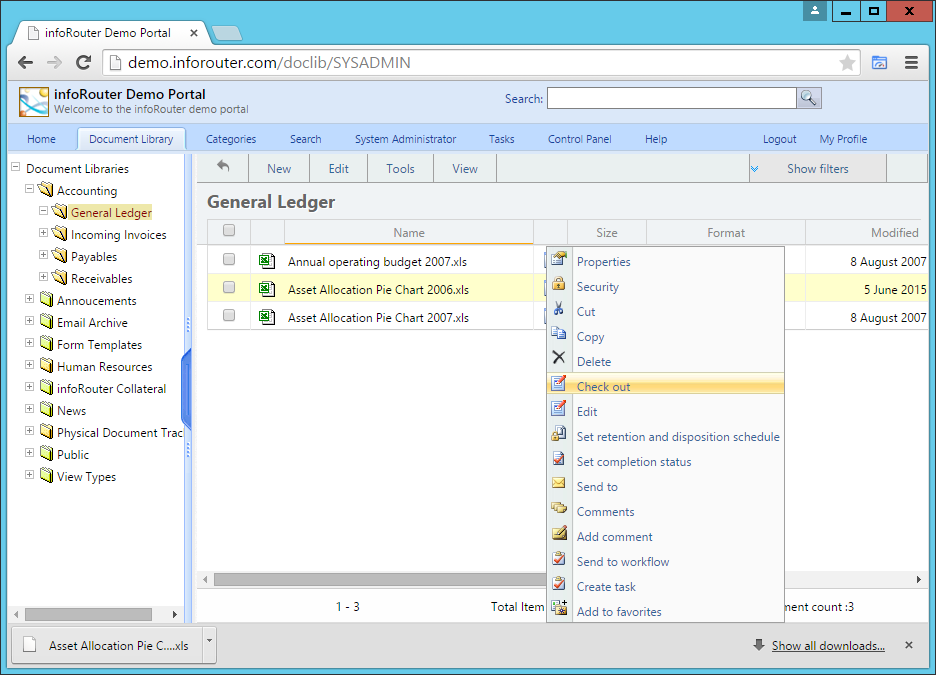 If you chose multiple documents and downloaded a single zip file, perform the following:
Unlike when uploading a single file into an infoRouter folder, this tool does not stop you when documents with the same name already exist in the infoRouter folder.
The single zip file is expanded on the server
Any new documents within the zip file are created as new documents.
Any existing documents (documents with the same name) are compared. If a change in the content is detected, a new version of the document in infoRouter is created.
Documents with the same name with no apparent changes to the content are ignored and no new versions are created.